Energy Efficient Water Heaters for Homeowners
When choosing a water heater, there's a lot more to think about than just hot water. That's why Bradford White puts a lot of thought into developing innovative products that deliver the performance and reliability homeowners want along with improved efficiency that saves you money by reducing your energy costs. And that's good for you and the environment.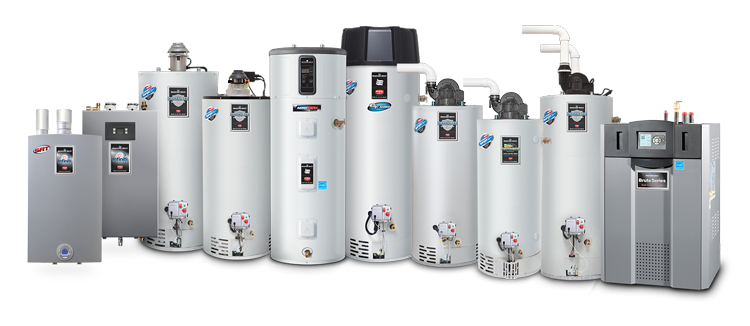 Lots of options for efficiency and savings

Whether you're heating with electricity, natural gas or even propane, we've got a reliable, Built to be the Best® water heater to meet your needs. All are built with Bradford White quality to provide long lasting performance. Our highest efficiency models that meet specific government efficiency standards receive a special ENERGY STAR® certification.
More than 60 ENERGY STAR® models available

Models Like our AeroTherm® Heat Pump Water Heater, our Infiniti® GS/GR Series tankless water heaters and our eF Series® gas water heaters and more – all designed to save energy and money. Bradford White's Commitment to energy efficiency has proudly made us a 2020, 2021 & 2022 ENERGY STAR® Partner of the Year.
Save money on energy

Did you know that heating water is the second biggest energy user in the home? An older, lower efficiency water heater could be wasting energy and money.  Replacing it with a high-efficiency water heater can save you hundreds of dollars in energy costs every year. And there are more reasons to do that than just saving money…
Reduce your impact on the environment

Lower energy usage also lessens the impact on the environment by reducing your carbon footprint. And it definitely makes an impact. Based on the Bradford White ENERGY STAR® water heaters installed just in the last year, it's saving the equivalent green house gas emissions of almost 5,000 automobiles!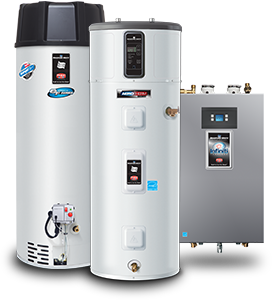 Get rebates and tax credits too!
Many of our models are eligible for state and local utility rebate programs and some even qualify for federal tax credits – making them an even better choice. Check out the available rebates in your area with our Rebate Finder.
For additional cost and energy savings check out these
ENERGY STAR® Tips.
Start now by calling your Plumbing Professional
Ask about Bradford White and our complete line of quality water heaters including our ENERGY STAR® rated models. Let a Pro help you find the Bradford White Water heater that's right for you and help you save money and energy, too. It does matter how you heat your water. Let Bradford White help you do it right.