Why Choose
Bradford White?
How you heat your water matters®
That's why millions of American households rely on the quality, reliability and efficiency of Bradford White Water Heaters.
Check out all the features and reasons that make Bradford White products…
Built to be the Best®
Quality
Every Bradford White water heater is Built to be the Best® – and designed for outstanding performance. You can be confident your family will have hot water when they need it, every day, year after year.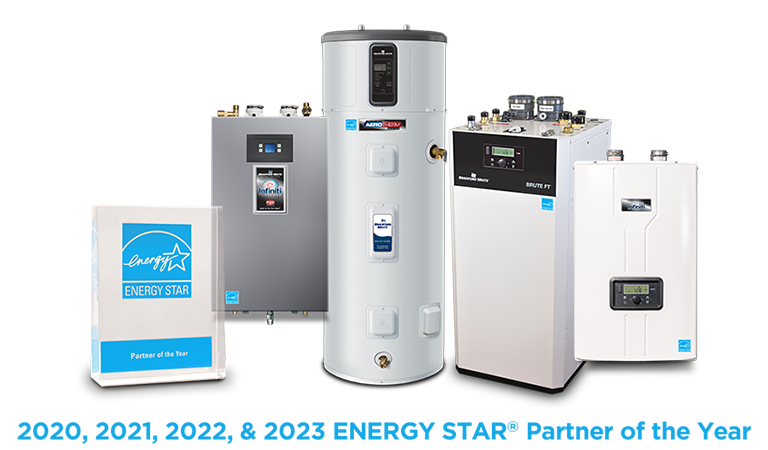 Safety
Bradford White water heaters are designed and built for safe operation with features – like our Defender Safety
System® – that deliver peace of mind for your family. Additionally, installation by a qualified plumbing professional ensures both optimal and safe operation that meets local codes.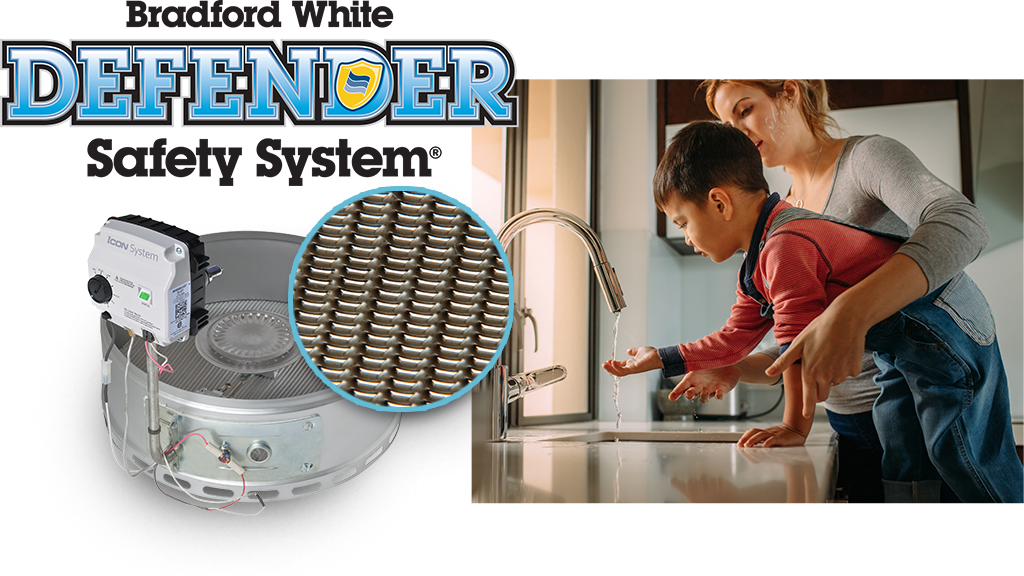 Innovations
Bradford White has established a reputation for embracing new, proven technology to consistently provide better safety, reliability, efficiency and performance. Here are some of our exclusive features and what they deliver for you…
Vitraglas® Tank Lining with Microban® – our unique formula protects the tank from harmful corrosion and uses antimicrobial technology to help extend the life of the water heater.
Bradford White Connect™ allows you to adjust temperature settings, set schedules, and track energy usage via mobile app (compatible with AeroTherm® Series heat pump water heaters).
Hydrojet® Total Performance System reduces sediment buildup in the tank to maintain performance and prolong water heater life.
ICON System® – our intelligent gas control system helps in the smart operation of our gas water heaters for accurate temperature and enhanced performance.
Defender Safety System® uses a patented flame arrestor design with ScreenLok™ Technology to prevent the ignition of flammable vapors outside the water heater to keep you safe.
SRT™ (Scale Reduction Technology) is engineered into our Infiniti® Series Tankless water heaters to reduce scale buildup and improve performance and heater lifespan.
Steadiset® is an exclusive feature of our Infiniti® K Series tankless water heaters that keep the hot water at the desired temperature throughout the usage demand.
Professional Advice and Installation
Bradford White water heaters are not available in the typical big box home stores. They can only be purchased through a plumbing professional. Why? Because Bradford White is committed to professional specification and installation to ensure your water heater is the right one for your needs and is properly and safely installed per our requirements and to local codes. The result is years of safe and trouble-free performance.
Get started by contacting a plumbing and heating pro in your area who sells and installs Bradford White. They can help you find the Bradford White model that's right for you and safely install it. The Pros know, Bradford White is the smart choice.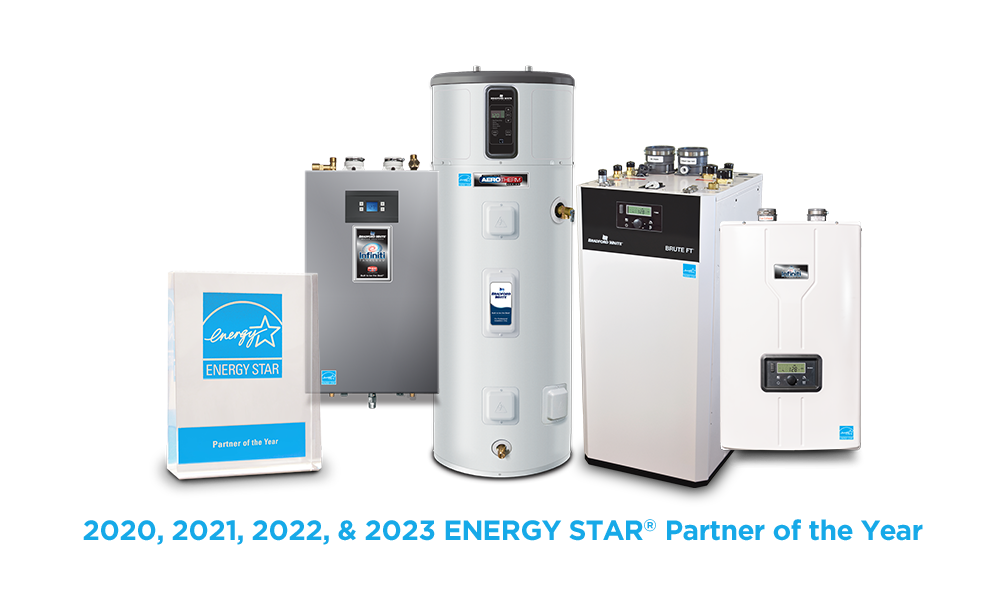 BRADFORD WHITE IS AMERICAN STRONG™
From our start over 140 years ago to today, Bradford White's goal is to deliver high quality, superior products. Today we proudly employ over 2,000 people at our American facilities. You can always count on the performance and reliability of our Built to be the Best® products.